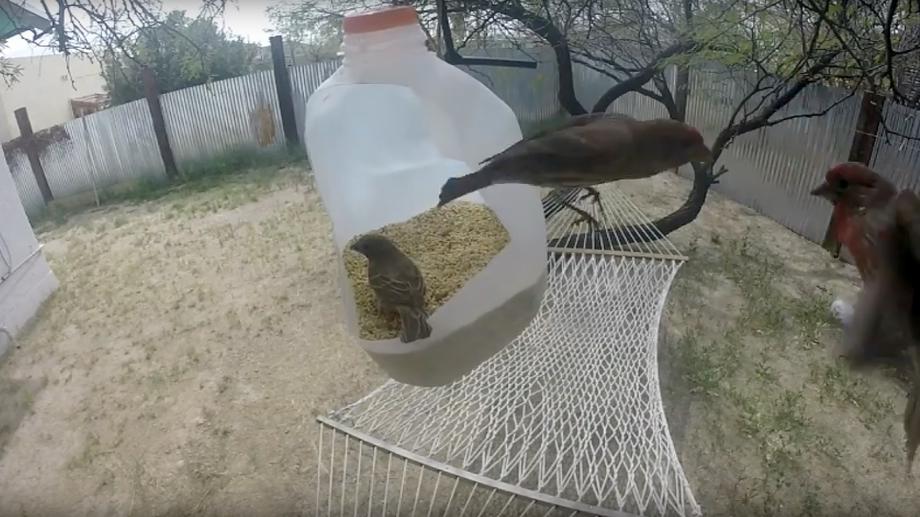 At last, I got to tinker with a GoPro (Hero3, so not the latest model). Designed for action, these were the most exciting videos I could create confined at home. Truth be told, it was exciting to download the free GoPro app, which grants one complete control of the camera from a smartphone. Seeing the livefeed on my phone, especially when the camera was pointed at me, was a little trippy. My home wireless connection can be dodgy sometimes, but I didn't run into any problems even when the camera was outdoors.
I was surprised by how wide the lens is, but should have noticed this in the handful of GoPro videos I've seen. The small, user-friendly camera has given amateur videographers a new vernacular of seeing—albeit a homogeneous one. It's also worth noting how warm the camera gets as it drains its battery.
This time lapse was created using ten-second intervals. While it wasn't an exceptional Southwestern sunset, I was still pleased with the results. The camera ran for a little under two hours.